Assalamualaikum..
Anyeong haseyo beautiful people.
i had just finish watching this movie and
it was a great one.
Full of comedy and you will laugh all the way..
so the truth why i watch this movie were because
both my favorite actor and actress were
the main character .
The story was about a detective name
Cha Cheol Su ( Kang Ji Hwan) who
disguise himself as a model
to catch a drug dealer who
involve in modeling.
He was actually a bunk who turn to a hunk.
hancinema.net
Actually the person who was supposed to be a model was not him,
but his partner.
Since his partner were injured he
has became the substitute since his height was
perfect to be a model.
The fashion designer was also his
classmate from high school name
Young Jae ( Sung Yu ri).
because that sloppy looking detective has a bulky belly
and overweight ,
she had trained him to loss his weight so
that he will look like a real model
since he had that height .
so he did work very hard and manage to walk on the runaway.
and the culprit discover that he was actually a cop.
one of the model involve in that drug business
but he betray the culprit and
collaborate with the police .
that was thanx to his best friend who encourage him
to be a better person and
not dealing with that drug people anymore.
at the end detective cha cheol so managed to capture
all the audience at the runaway show.
and he also win his old friend`s heart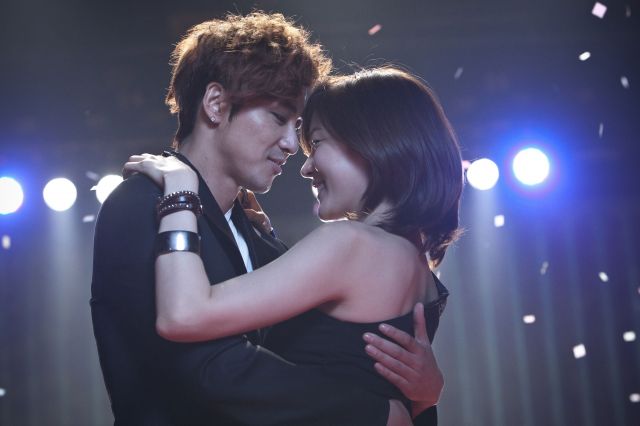 overall, i really like this movie,
please watch it if u want to know more,
here are the link :
heppy watching!!